My day on the bike
Do you want to cycle in a beautiful setting without suffering from cramps the next day?
The electric bike
seems to be the perfect solution. Between forest, vineyard, lake, picturesque buildings and glass(s) of wine, the route that awaits us today promises a total change of scenery. With our tyres inflated and our water bottles filled, we are ready to start this day under the sign of an ancient proverb which says that "the wheel that turns does not rust"!
Lavaux
, a terraced vineyard listed as a UNESCO World Heritage Site, no less! Much more than an Instagrammable setting, it's an authentic living landscape where each season reveals another facet of its beauty.
The
MOB
transports passengers from Vevey station to Les Pléiades, a mountain in the heights of Vevey. The journey takes about 45 minutes and allows you to admire the panorama in complete peace.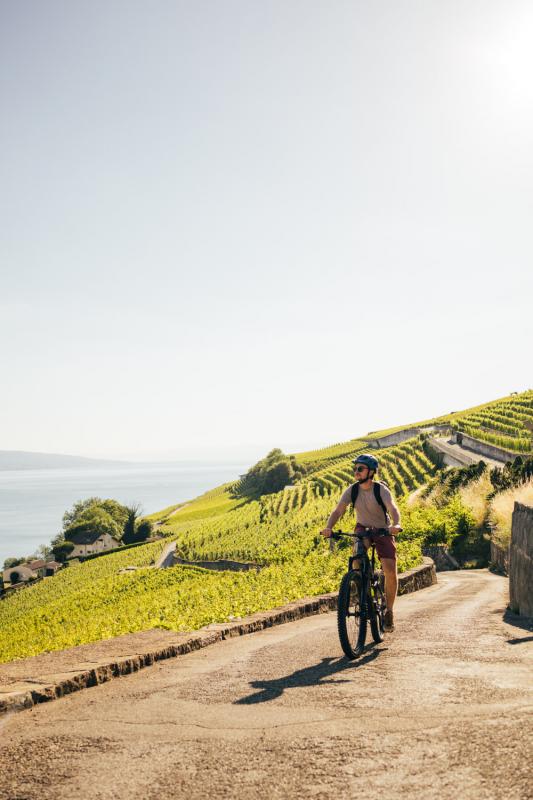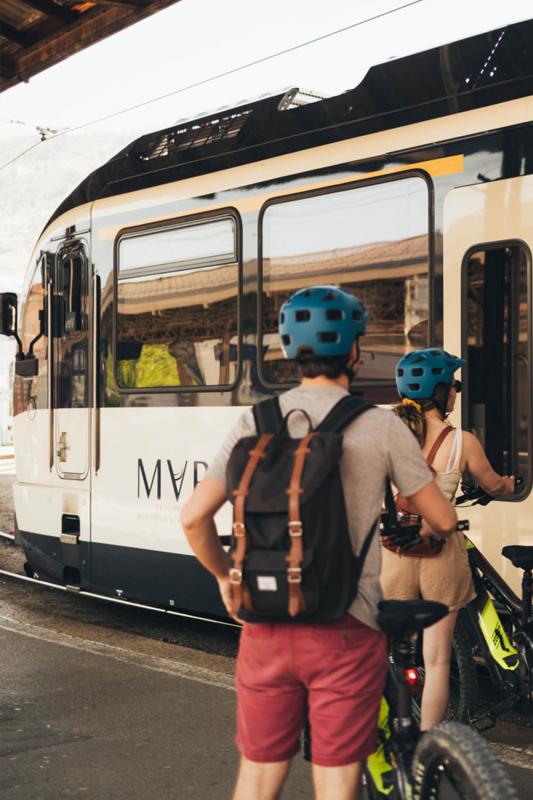 "Life is like an electric bicycle: when the battery is empty everything becomes difficult..."
3. Refreshment!
Our delicious charcuterie and cheese board is coming to an end, it's time to hop on our eBike and head back to Blonay.
4. Hair in the wind
From Blonay, we reach St-Légier, the neighbouring village, before heading down towards Corsier-sur-Vevey, Charlie Chaplin's place of residence for 25 years.
6. After the effort, the comfort
A small aperitif awaits us after so much energy. This glass of chilled Chasselas takes us on a journey through all the nuances of the local terroir: a delight.