My day in Lavaux
"♫ Take me to the vineyards of Lavaux / Wanna see the mountains where the waters flow ♫"
Prince's lyrics
resonate like a hymn as we approach the place which is classified as a
UNESCO World Heritage Site
. This man-made landscape, comprising 10,000 terraces facing Lake Geneva, gives off an almost mystical energy. It is thus with the greatest respect that we prepare to enter this sacred land.
Off we go on a journey through paradise, among nature, ancient villages and breathtaking views!
The little
Lavaux Panoramic
train takes you to the most beautiful viewpoints in Switzerland.
Discovering
Chasselas
, the sovereign grape variety of the prestigious Lavaux vineyard.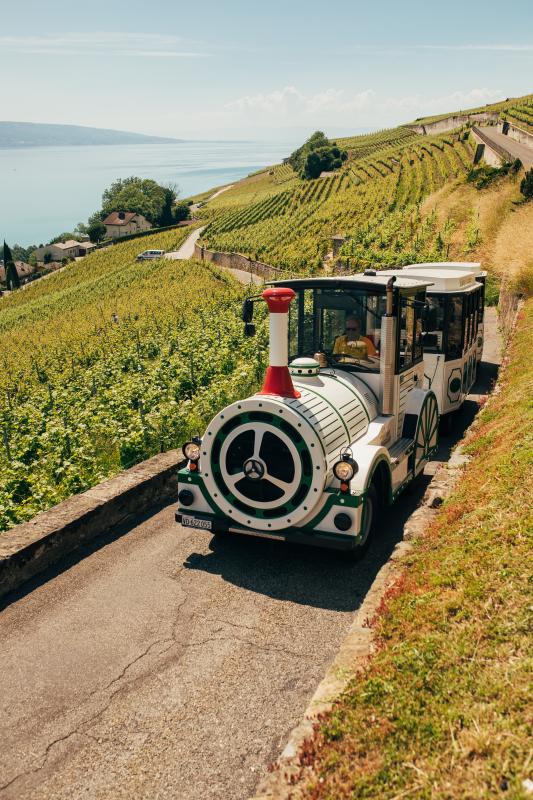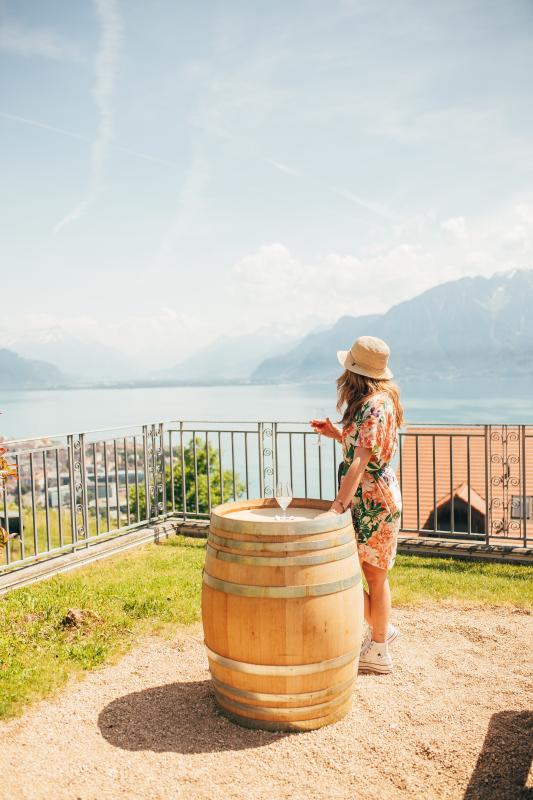 "Lavaux can be seen as a moving mosaic, a living landscape in which nature and man cohabit in harmony."