My day in the mountains
The highest point of the Montreux Riviera, the Rochers-de-Naye mountain range is only 55 minutes by train from the Montreux station. The cogwheel train that makes this excursion possible was inaugurated in 1892. Since then, this trip has become one of the main attractions of Montreux in summer and winter. In summer, excursionists can enjoy a panoramic view of the region, sunbathing or a delicious fondue on the terrace. In winter, the Rochers-de-Naye is transformed into a ski resort, to the great delight of lovers of snow sports. From the palm trees to the summits, the change of universe promises to be fascinating!

From the summit of the Rochers-de-Naye, you can enjoy a 360-degree view. To the east, you can see the Rhône plain surrounded by the Alps, with
Villeneuve
and
the Grangettes nature reserve
along the lake. To the west, the view extends to Nyon and the Jura chain.
A little-known establishment from the Harry Potter saga? The summer residence of Montgomery Burns? Well, no! It is in fact the Caux Palace, a hotel institution that has been home to the
Swiss Hotel Management School
, one of the best hospitality schools in the world, since 1995.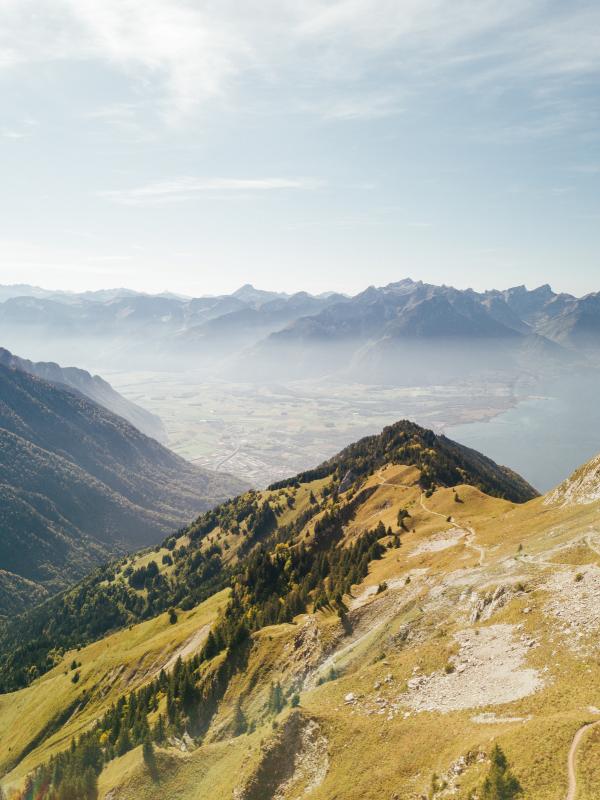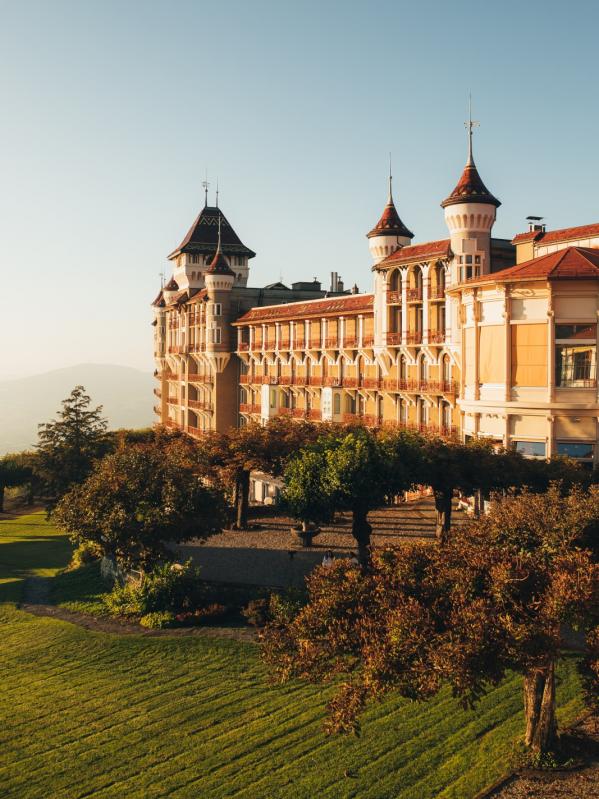 "The clean air combined with this huge opening to the horizon creates an almost mystical feeling"