My day in the snow
Montreux Riviera is known for its enchanting lakeside, its major cultural events, and the wonderful tastings in the terraced vineyards of Lavaux... a little less for its winter possibilities. However, it would seem that the destination has more than enough to seduce lovers of snow and a glittering atmosphere! Wrapped up in our clothes, we are preparing to experience the joys of winter in the region. And if we're going to go, we might as well tackle the highest point straight away: The Rochers-de-Naye. Three, two, one... here we go!

From the Dent de Jaman, you can see the impressive vertical wall of the
Rochers-de-Naye
. At 2,042 metres, it is the highest mountain in the region. The name Naye comes from the Celtic word "cnec", which means "summit".
Fairy-tale atmosphere in front of the
Montreux Christmas
Ferris wheel. Between the illuminations, the hundreds of craftsmen's chalets and the animations, the event is a must at the end of the year.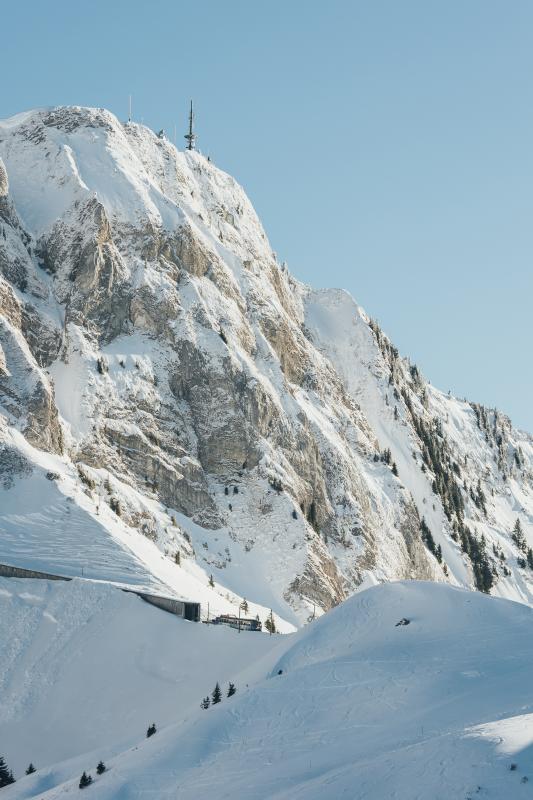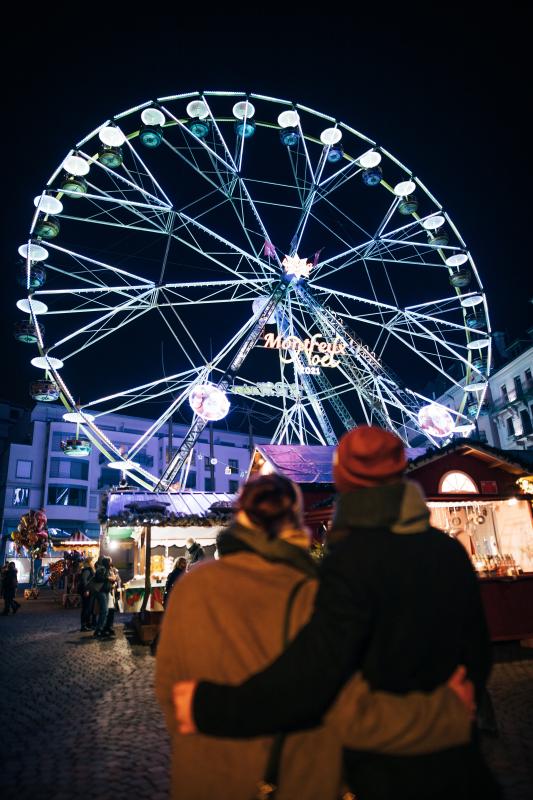 "The snow-covered summits exude a form of majesty that is almost Himalayan. The feeling of plenitude is total"
3. At the top
Wow, the MOB cogwheel train ride was already spectacular, but what about the view from the top?
7. The Gates of Heaven
It is with heavy legs but light hearts that we return to our room. What a wonderful day !