Family owned since the 15th century!
There are Tuscan wineries that boast being family-owned since the 15th century. Nothing special - Christelle Conne's family has also been winemaking since that time. That would have to be twenty generations, roughly. The tasting cellar in Chexbres, where Christelle receives guests for tastings, is also time-honoured. Stately barrels line the wall, a vault closes off the top. The light enters through a coloured glass window. It was designed by an artist who used to make church windows. This makes the room seem almost a little solemn.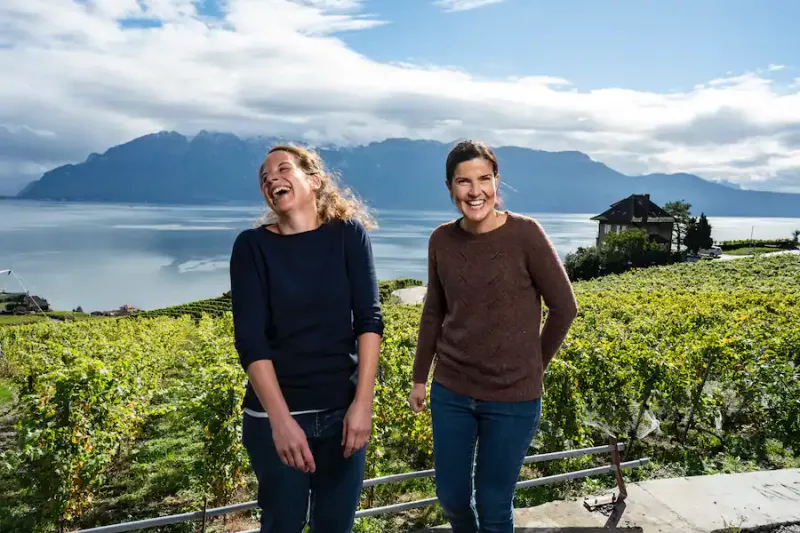 Chasselas will always be our vine.
If you have so much tradition behind you, you can trust it and don't have to run after fashions or reinvent the wheel. So the majority of the varieties in Christelle's vineyards are traditional. This means that Chasselas sets the tone here. "The soil is perfect for Chasselas. It will always be our vine." Questions of style are also hardly an issue for Christelle. "I have enough to do dealing with the different vintages and their typicality." Before adding: "I can't stand the discourse on so-called feminine wines". That has the merit of being clear! Christelle's path was not dead straight towards wine. First she trained in tourism in Sierre. Later, she even worked at Rivella.

"Lion d'Or" & "Brasserie des Négociants".
There are no winemakers who do not have a special flair for restaurants. That is in the nature of things. Christelle likes the "Lion d'Or" brasserie in Chexbres, a village restaurant with lovingly prepared but grounded dishes - and of course masses of local wine. In Vevey, it's the "Brasserie des Négociants". It shines with its roesties, and in autumn also with game and mushroom dishes. She also likes the "Demi-Lune" in Chardonne, run by the proactive and go-getting Philippe Verdan.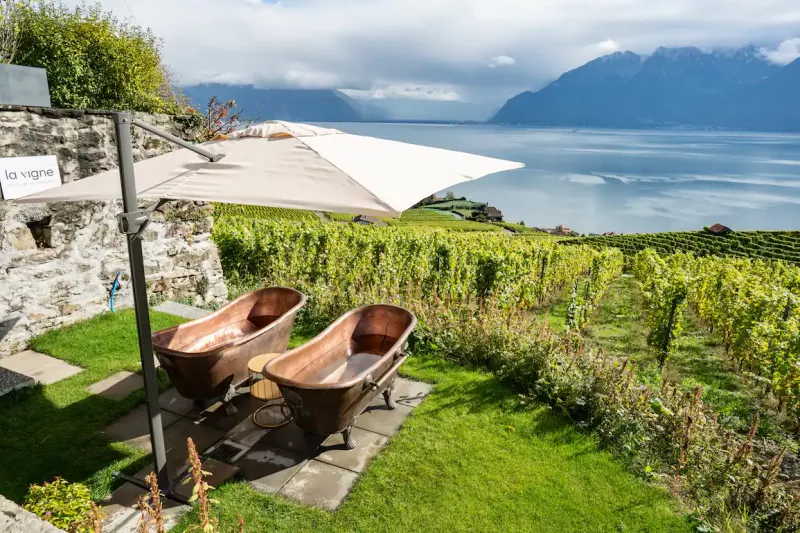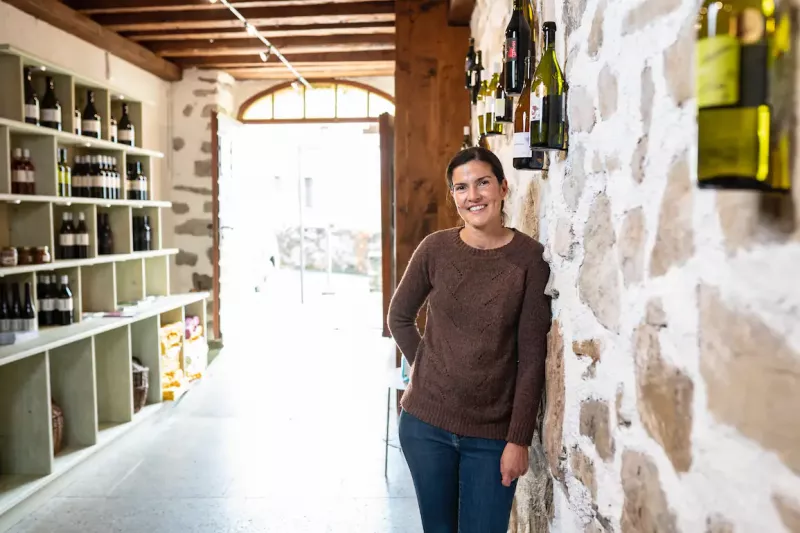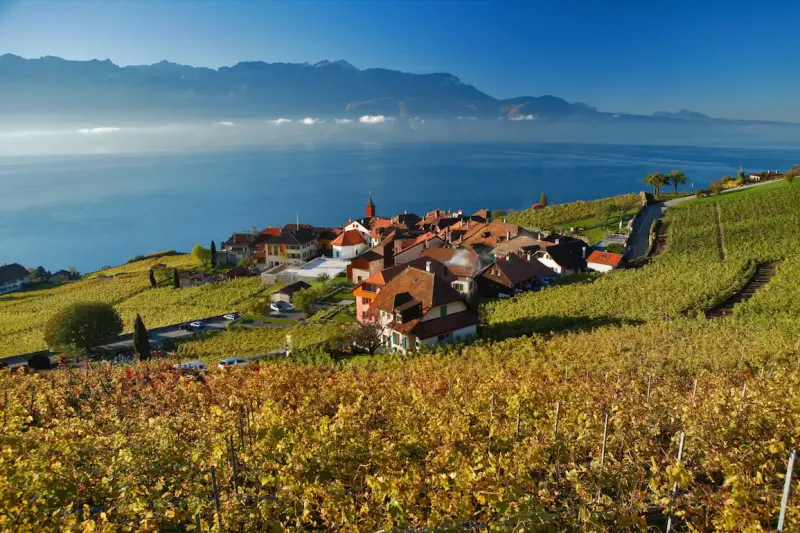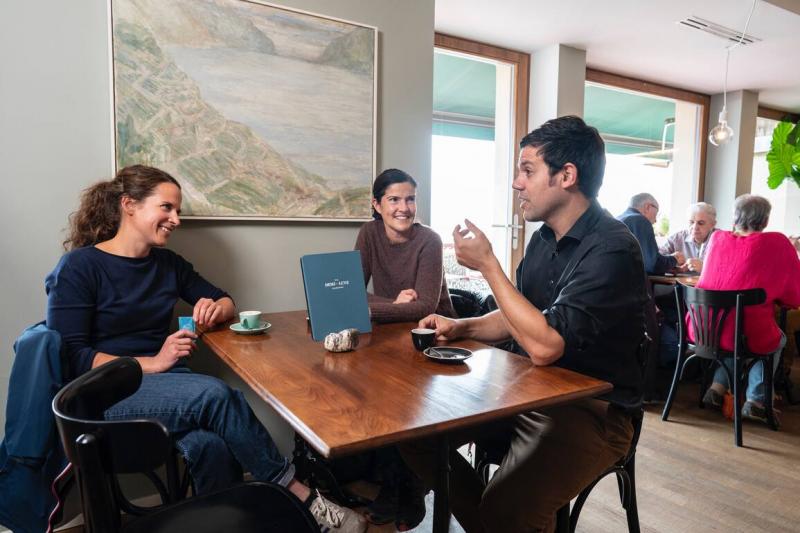 Previous
Next

Wellness open-air.
The view from Christelle's tasting cellar is stunning - as it usually is in the area. Her neighbour, the Domaine Bovy, has granted hospitality to a young start-up that offers "Swiss Wine Therapy" here. It's not just about internal application. There are two copper bathtubs on a grill where you can enjoy an open-air wellness session and the view of the lake - which of course doesn't exclude a little sip in between.

Chilling by the lake? Rivaz!
And what does Christelle Conne do when she is neither working nor relaxing in the restaurants? She particularly likes to go for walks in the vineyards, without any destination in mind. "We have countless paths in the vineyards. In general, everything is very tightly knit here. Sometimes people are disappointed. We don't have American conditions, we can't offer a show. It always remains a little mysterious, austere, a little Protestant-tinged." Lake Geneva has left its mark on Christelle Conne. "There is no favourite season to come to Lake Geneva. It's always interesting and varied." Like her colleague Christin Rütsche, Christelle loves spending time by the lake. While for Christin it's Cully, Christelle prefers Rivaz. "It's completely unspectacular here. But simply beautiful."
Original text in German:
Stephan Thomas for Gault & Millau