My day on the lake
Ah, the call of the sea and the freshness of the spray! OK, so it's not the Atlantic Ocean or the Mediterranean Sea... but still. With its 581 km2 of surface area, Lake Geneva is nonetheless one of the largest bodies of fresh water in continental Europe - in addition to being crescent-shaped 😄. As sailboats and pleasure boats pass by on the horizon, the sound of a foghorn suddenly attracts our attention: a splendid Belle Epoque boat of the Compagnie Générale de Navigation (CGN) is moving in our direction, spitting out a huge cloud of steam. The signal that it is soon time to get on board...

The steamship "Montreux" is the oldest of her tribe. The first ship in the fleet to be renovated between 1998 and 2001, she inherited the woodwork of one of her fellow steamers... the "Valais", which disappeared in 2003. Did you know that it can accommodate more than 500 people?
The extraordinary terraced vineyards of
Lavaux
, a UNESCO World Heritage Site since 2007. Good to know: we don't say "the" Lavaux (it doesn't have an article). We talk about going "to Lavaux" or "in Lavaux".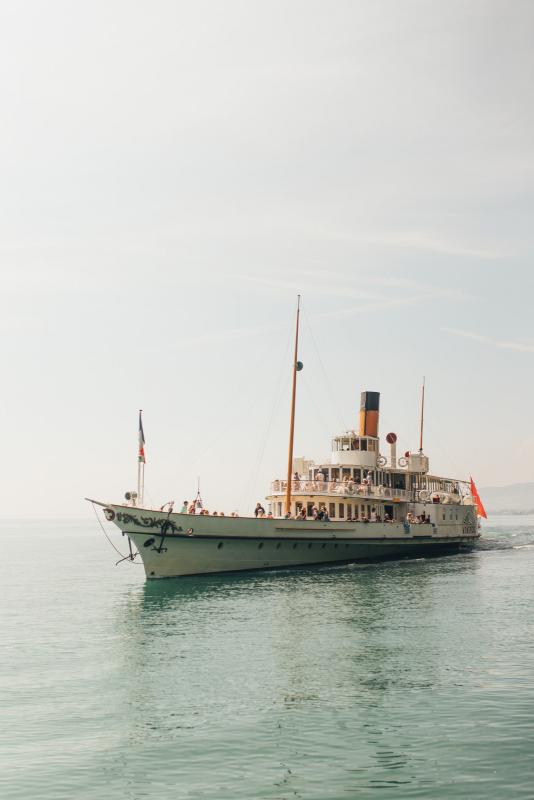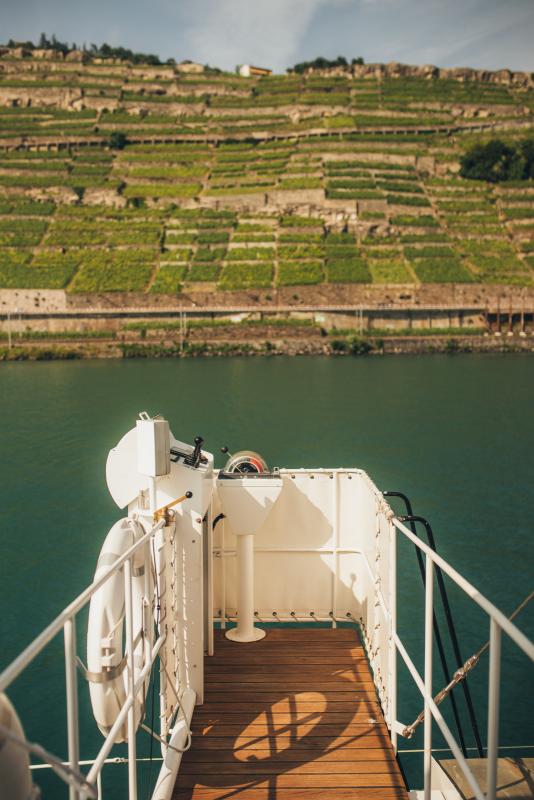 "A day out of time on a steamboat that looks like something out of a film."