News 2018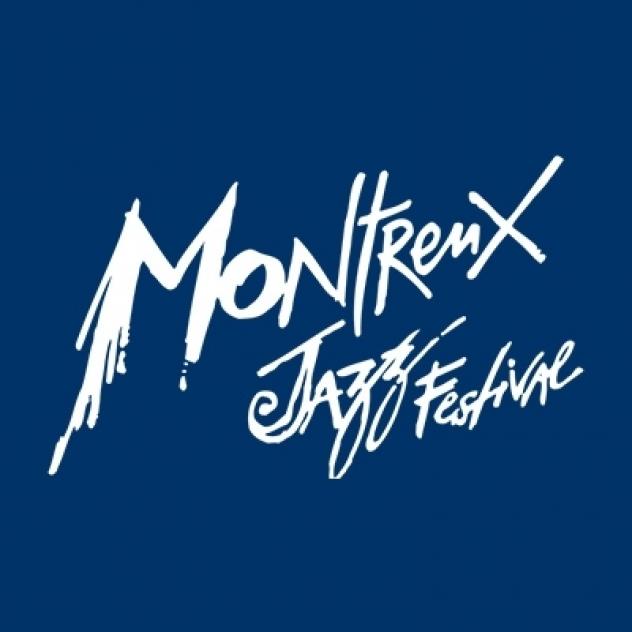 Montreux Jazz Festival program is here!

Apr 17, 2018

Discover the program of Montreux Jazz Festival 2018!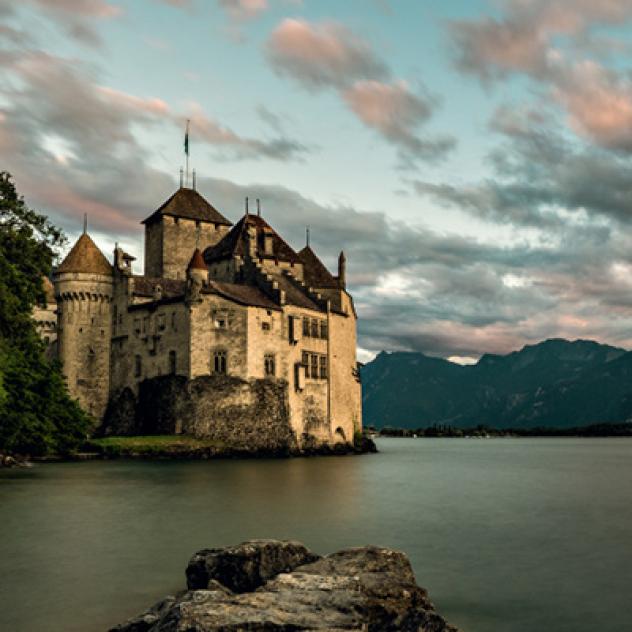 Interactive guided tours at Chillon castle

Mar 27, 2018

Discover Chillon Castle every Sunday with an interactive guided tour in German, French and English (free with castle admission ticket). Come meet a character in costume and discover Chillon Castle as well as its temporary exhibition. Tour in French or in English, free with castle admission ticket. From 1st April, every Sunday: 2.00 pm Free, interactive guided tour in German 3.00 pm Free, interactive guided tour in French 4.00 pm Free, interactive guided tour in English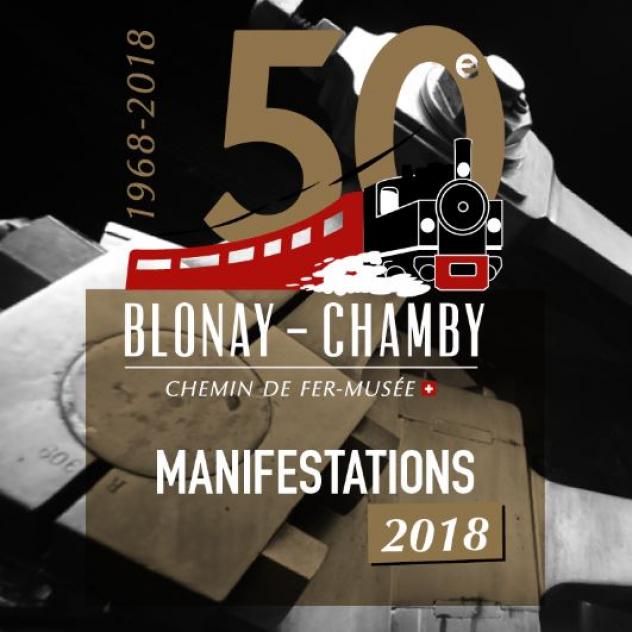 The 50th anniversary of Blonay-Chamby!

Mar 19, 2018

In 2018, Bonay-Chamby celebrates 50 years of service! To mark this unique birthday, several events will be held over the course of the year, kicking off with the Snow Train on the weekend of 3-4 March. Old steam trains will be commemorated with a series of festivals and events. Find out about all of the events taking place at Blonay-Chamby!
Montreux Jazz 2018's poster

Feb 1, 2018

The Montreux Jazz Festival, together with the Festival Images Vevey, entrusted contemporary artist Christian Marclay with creating the poster for the 52nd edition, for which the program will be unveiled on April 17th. The cyanotype process, used for the first time on a Festival poster, illustrates music and the ways it is listened to in a magnetic blue.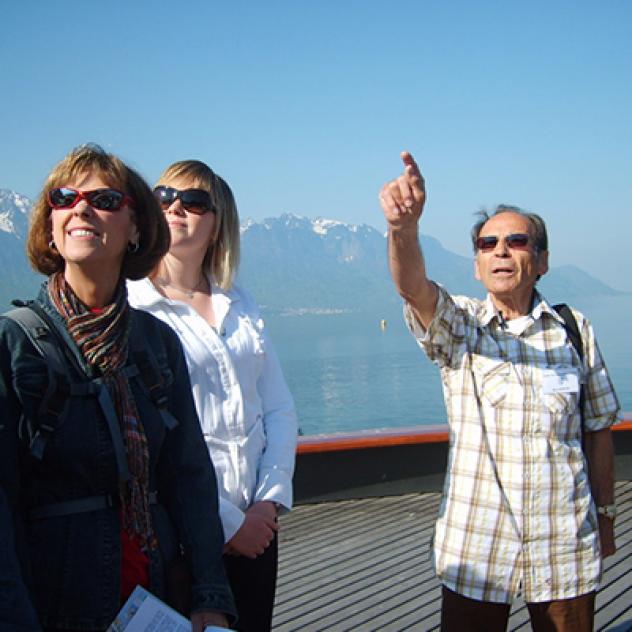 Guided city tours in Montreux Riviera

Jan 24, 2018

Let us take you on a guided walk – a two hours stroll by the lake and through historic sites to discover the little-known attractions of our towns on the Lake of Geneva Riviera.
News 2017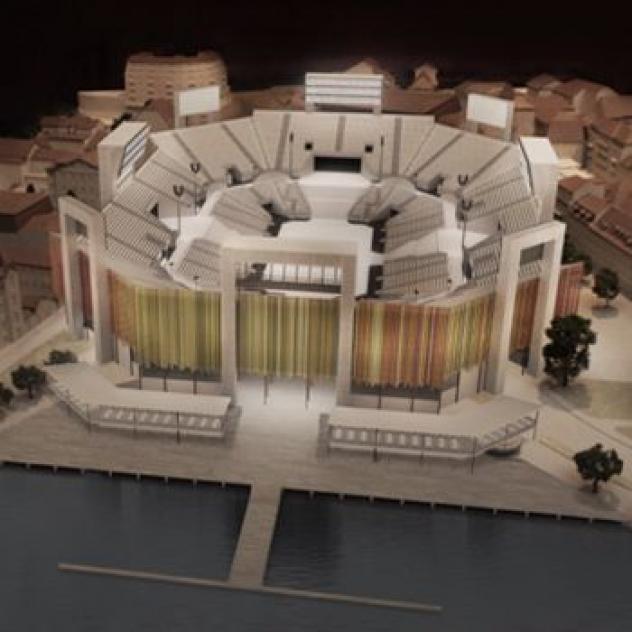 UNESCO & US

Oct 20, 2017

From 2 November 2017 to 31 August 31 2018, the Brotherhood of Winegrowers Museum is putting on a new temporary exhibition entitled UNESCO & NOUS (UNESCO & us). The museum's Winegrowers' Festival is inscribed on the UNESCO List of Intangible Cultural Heritage.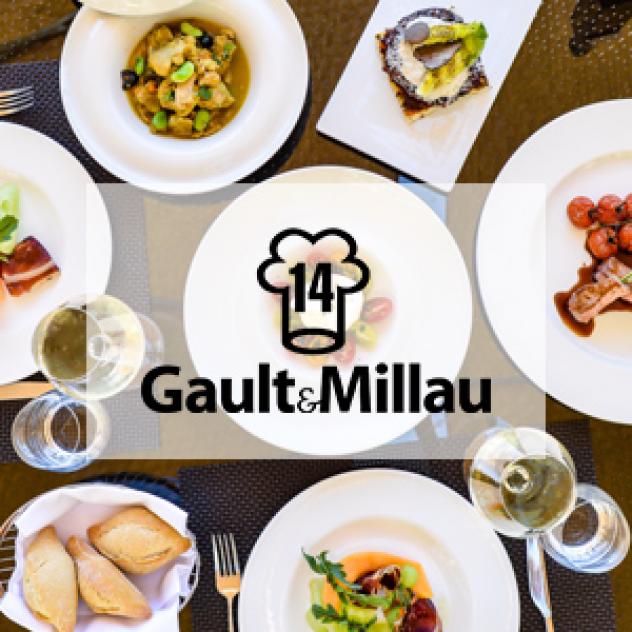 Fine dining in Montreux Riviera!

Oct 19, 2017

The new Gault & Millau 2018 guide is out, showcasing the region's best eateries. This year, the famous guide features six new restaurants! Montreux Riviera boasts 368 G&M points with an impressive 26 restaurants listed in the guide. For the ultimate dining experience, get your guide now!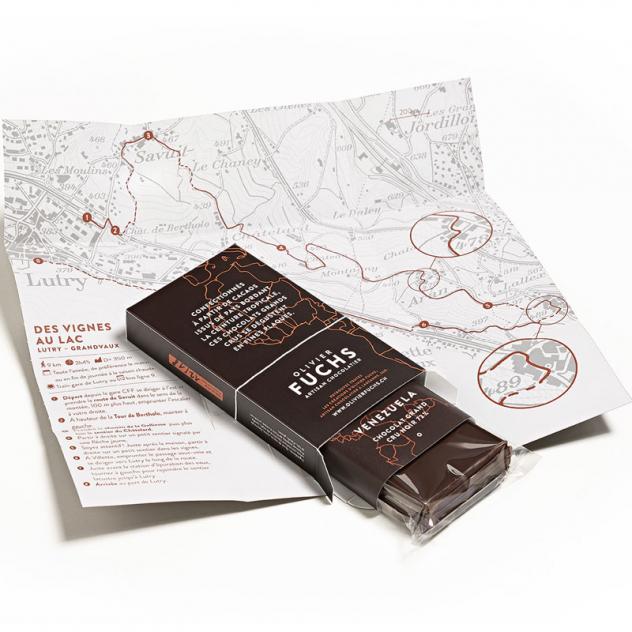 Chocolates inspired by walkways

Oct 9, 2017

Artisanal chocolate maker Olivier Fuchs has created a series of chocolates whose flavours are inspired by different walking paths. The chocolates come in a pocket-sized case which also contain directions for each route. The four slivers of mouthwatering Grand Cru chocolate make for delicious refreshments along the journey. Montreux Riviera walks: Lavaux: "LAKE VINEYARDS" Lutry - Grandvaux. Prealps: "BETWEEN THE EARTH AND THE SKY" Le Molard. Chablais: "GARDENS AT THE END OF THE LAKE" Villeneuve – Les Grangettes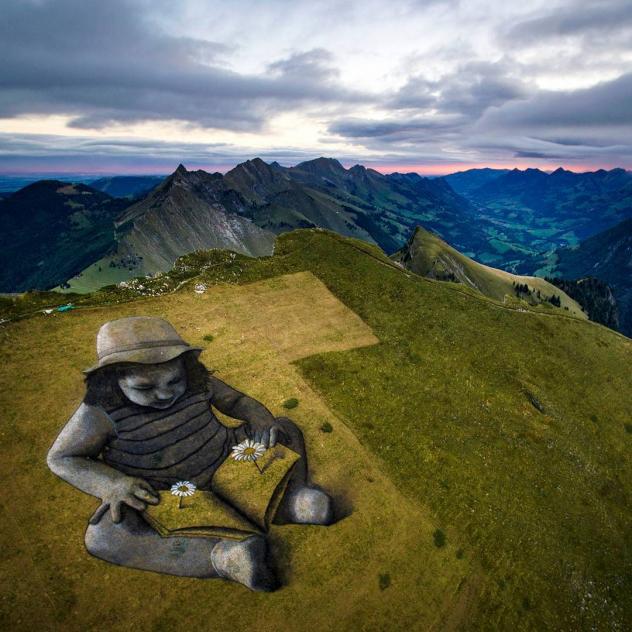 Artwork in Les Rochers-de-Naye

Sep 13, 2017

French artist Saype has created a gigantic mountainside artwork in Les Rochers-de-Naye to mark the 125th anniversary of the Goldenpass train line. This temporary 6,000 m2 sculpture was made with more than 600 litres of biodegradable paint and is called "Story of the future". Make sure you climb the summit before it disintegrates!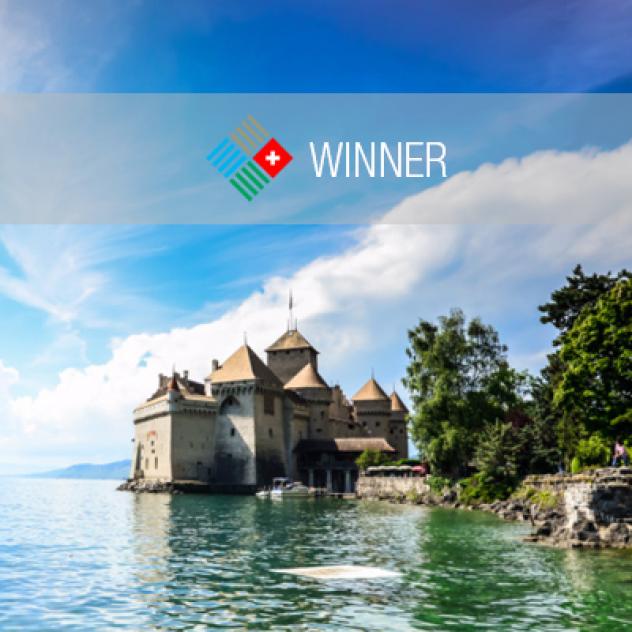 Chillon Castle wins wine award!

Sep 11, 2017

Chillon Castle was chosen from the ten finalists at the first ever Swiss wine tourism awards held in Cully last weekend. The Chillon Castle Foundation said it was delighted and proud of this recognition which resulted from a team effort. The Chillon Castle team works with Badoux-Vins to produce wine.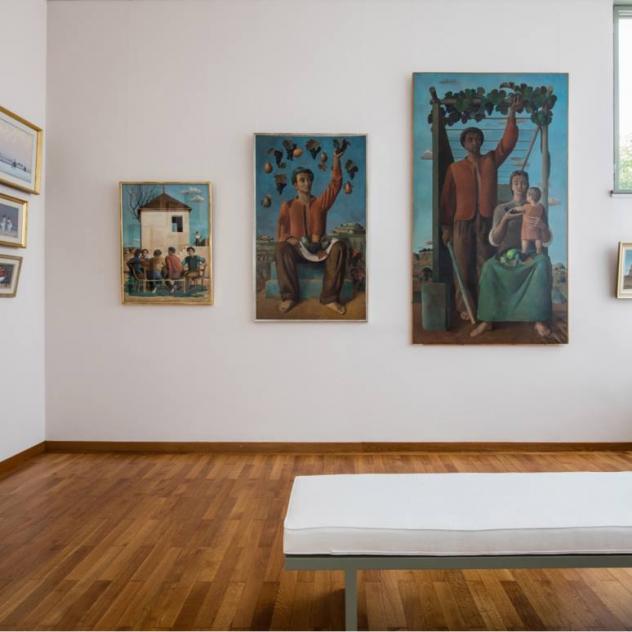 Grandi Workshop

Sep 6, 2017

To celebrate their father and uncle, the De Grandi brothers have opened a museum in Corseaux. Built by Sartoris, the villa where Italo and Vincent De Grandi worked opened to the public on Thursday, 7 September 2017.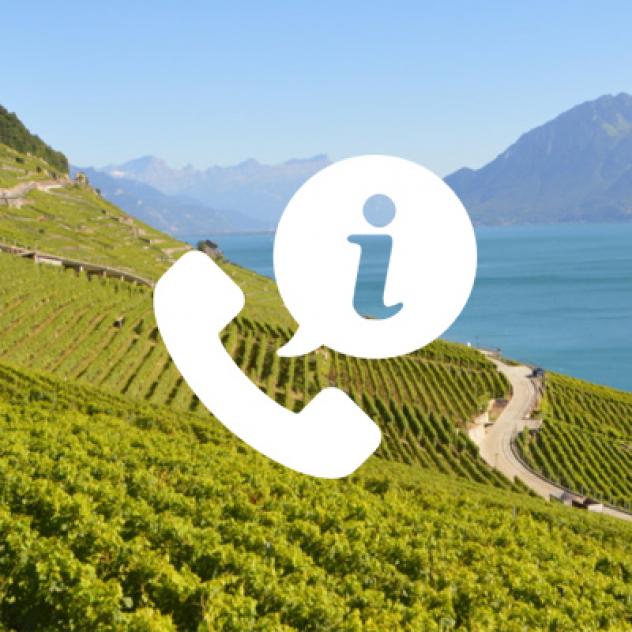 Lavaux winegrowers' hotline

Aug 8, 2017

Call 0840 840 800 to find out where you can enjoy a glass of local wine! Montreux-Vevey Tourisme, a group of wine-tourism-certified vineyards and Lavaux Patrimonie mondial now provide a daily hotline between 9 am and 8 pm. You won't go thirsty!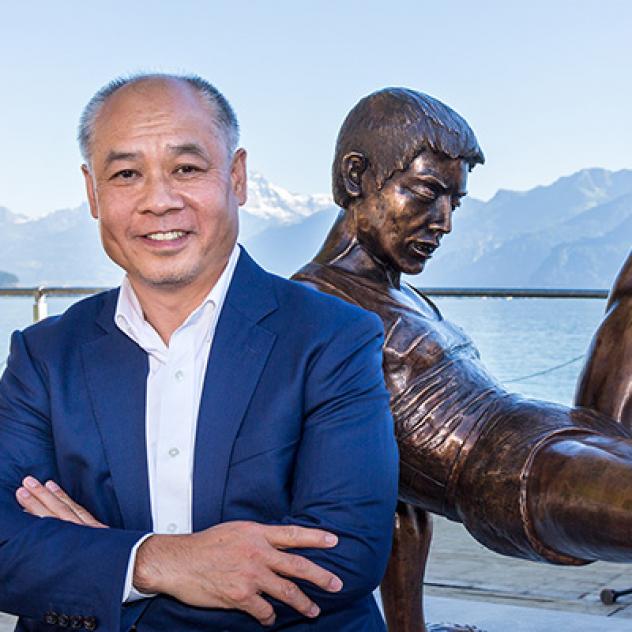 Sports celebrated in Montreux

Jun 9, 2017

Montreux has inaugurated a new statue of athlete Li Ning, who holds a total of 106 gold medals, on its quays! The date 8 June 2017 marks the 150th anniversary of the Montreux Swiss Gymnastics Federation. Local gymnasts wanted to honour the city with a modern-day emblem which also representing the values of sport.
News 2016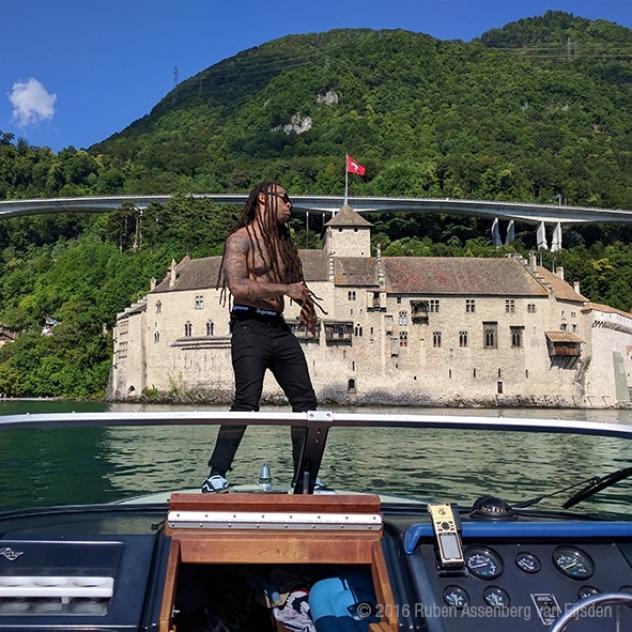 US star rapper Ty Dolla $ign's last video filmed in Montreux Riviera

Nov 30, 2016

Discover the latest video clip from the US artist Ty Dolla $ign filmed last Summer in Montreux and surroundings. A stunning tribute to the beauty of the area through some of it's most emblematic sites!