Take time out : live the Dolce Vita, Riviera-style !
Calling all hedonists

The Riviera's set to Mediterranean time, offering you a relaxing and unforgettable summer.

Go for a swim, sunbathe, enjoy a relaxing lakeside stroll, savour a local speciality on a terrace – or step out on one of a whole host of upland walks where you'll be amazed by the extraordinary, sweeping views over Lake Geneva and the Alps.

As dusk falls, taste a local cocktail at the water's edge – and make the most of the balmy summer evenings to discover emerging Swiss talents in music and comedy, performing in a range of venues in Montreux and Vevey.

Tune in to the Dolce Riviera spirit!
The decks
3 new swimming sites on Lake Geneva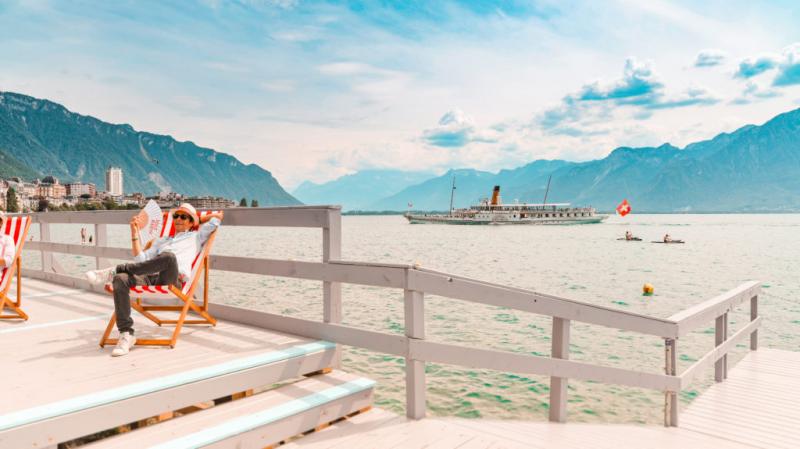 For those who love swimming – or simply chilling out – the Decks at Montreux (Quai Edouard-Jaccoud), Vevey (Quai Perdonnet), and La Tour-de-Peilz (Quai Roussy) offer you outstanding access to the water – and views you won't forget in a hurry.

Make the most of these exceptional waterside sites – the nearby bars and restaurants will be very happy to serve you refreshments.

The Decks are open free of charge all day; swimming is permitted between 10am and 10pm (no lifeguards; at your own risk).

The Vevey and La Tour-de-Peilz Decks are open. The Montreux Deck will be open soon.
Live performances
Emerging Swiss talent on the Riviera…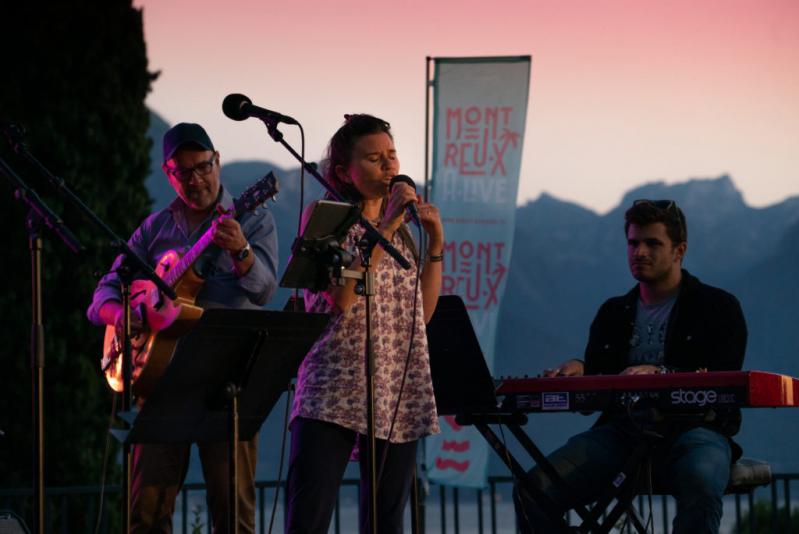 Come and enjoy the best of today's Swiss talent in music and comedy, with free shows and concerts all summer long in Montreux in the Fairmont Le Montreux Palace gardens, where you can watch live music and comedy improv in an intimate setting.

In Vevey, on several evenings a week the quaint pedestrian streets in the old town.

More information on the program will be coming soon!